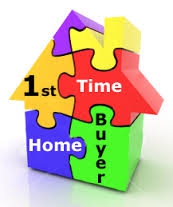 Buying a Home 101! First time homebuyer be not afraid:
What are the steps, you might ask?
First you make the decision that it's time to do it, and somehow you have managed to save a little bit of money. You need someone to walk you through the process, the first step is finding out that this is your goal and you intend to meet it! Then you make an appointment with a lender (in this case me), we review your financials, and easy task, can take minutes or longer. This is done so that we may see what your affordability is or if there any problems that would keep you from owning a home. At this point you can see what you qualify for. Then you can go shopping! It's easy and painless. Give me a call and allow me to assist you in this very important endeavour in your life.
Virginia Nickel 602.277.4545