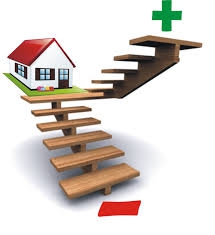 Which one should you choose?
Fha is 3 1/2 down, allows up to 6% seller contribution for closing costs, it has a fee that goes to HUD of 1.75% up-front gets financed or added into the loan, and then it has a 0.85% of the loan amount mortgage insurance for the life of the loan that has to be paid monthly
vs
Conventional 3% down you cannot own any other homes on Fha you can providing you are buying up or have enought equity, or qualify now with this new mortgage payment and existing. This will depend if you have enough equity in current home to make this happen. The conventional 3% down does not have the up-front mortgage insurance premium that Fha does, and the monthly mortgage insurance will vary in some cases and it could me higher than the Fha 0.85% but then you come in with a lower down payment. The debt to income and credit criteria is much strickter than an Fha.
In the end, upon comparing and discussing with a mortgage professional you will come up with a good decision on what is best for you and your family. Happy Shopping and please contact me to discuss further.
Sincerely, Virginia Nickel NMLS #282750 Loan Originator www.lenderinaz.com 602.277.4545