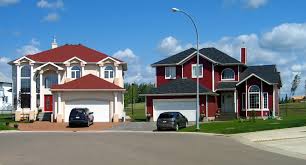 Buy a Home in the US, with the Help of Arizona Wholesale Mortgage Inc.
Arizona Wholesale Mortgage Inc. has the loan product, investors and the experience to help provide you with your Home Mortgage as a Foreign National (Non-Resident Aliens).
Arizona Wholsale Mortgage Inc. professionals can offer Foreign Nationals:
Adjustable and Fixed Rate Mortgages
Jumbo Loans
Skilled guidance, experienced professionals
You can borrow any amount for the purchase or refinancing of a primary or second home. The qualifying "housing expense to income ratio" is 30% and the "total expense to income ratio" is 40%. We will calculate these ratios for you based on the income and asset information you provide and tell you how much you can afford to borrow.
Down payment is typically 25% to 30% of the purchase price, and the loans can vary from 3, 5, 10 through 30 years.
To get an idea of what you can qualify for please contact us, we can then calculate with our mortgage calculators and get you what you the loan you are looking for.
Today is the right time to invest in the US.
If you would like to speak directly with one of our Loan Originator call 602-277-4545.